Curious to know where is the housing market is headed in Burlington, Vermont?
As the market shifts from the frenzy of last year, today buyer activity is down and housing inventory is up. See graphic reference below for more details: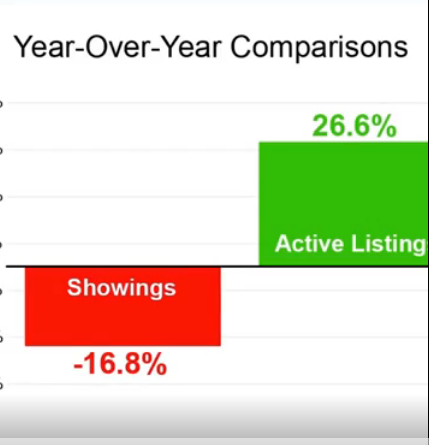 That is a big change from where we were last year and it has happened quickly. Active listings for homes available for sale have increased more than 26% compared this time last year. At the same time, buyer demand also known as showings have decreased by 17%, we call this an inflection point. Over the past two years, we have seen a massive amount of demand and not enough homes available for the number of people who wanted to buy them.
Today, the market looks very different as those two factors undergo a shift.
Bottom Line
Where is the housing market headed in Burlington? people are still selling homes, we still need more inventory and now more than ever you need an expert on your side. We can help you understand on what is happening on the housing market today and what that means for you and your plans going forward.
Curious on how much your home has build it's equity? Click this link to learn more about your home equity.